It took Black Hops just eight hours to raise its $150,000 minimum target and two days to reach $300,000. They have now successfully reached their maximum $400,000 target as well.

To give you the context, Black Hops, one of Australia's Fastest Growing Brewery, recently set a target to raise $400,000 from investors through this equity crowdfunding campaign. You can find the campaign on Birchal named as "Beer, Made By 3 Mates on the Gold Coast."

The idea came to life when 3 mates Dan, Eddie and Govs began discussing a concept over a beer at the pub. They decided that they will make craft beer and share everything they learn along the way. Eventually, they made their first beer, the Eggnog Stout. They brewed the world's first official Call of Duty beer in 2015 and successfully raised $17,000 via Pozible to become the first Aussie brewery to launch via crowdfunding.

This is what, Dan Norris, co-founder of Black Hops Brewery had to say on the successful completion of the campaign.

Norris said, "It feels good. Normally things don't go exactly as you plan them, but in this case, it did go pretty much exactly the way we hoped it would go."

"I think crowdfunding is quite new here. I'd seen them in New Zealand and they went more the way ours went. You put them out, people get very excited about them. These guys were getting funded within a matter of days and people were missing out. That's how I thought it would go."

He further added, "It's not often that people get to invest in a good brand, particularly a local brewery that they love going to. I was happy for ours to go the way I thought equity crowdfunding campaigns should go."

Fund allocation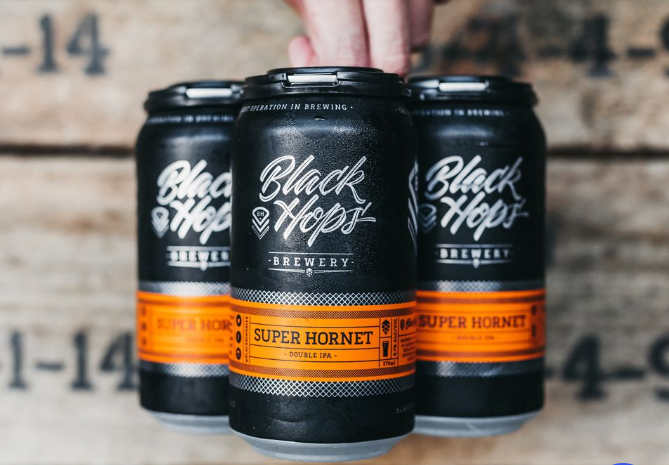 With such an immense response and support shown by the backers, Black Hops is all set to scale up its operations with a second production facility and taproom in Biggera Waters. The good news is that the project is 95% complete on the build of its second brewery, and the money raised will help get that build over the line. how we're going to make and sell five times as much beer as we're currently selling". As per Norris, now, they need to work out on how they are going to make and sell five times as much beer as they are currently selling.

Black Hops team is planning on brewing a special beer for the biggest investors. There are ideas around merchandise for other high investors, which the brewery is calling The Alpha Team. "It would be cool to do something exclusive for them. I want to make sure that everyone who invested in us is very happy and they're part of it," says Norris.

Also read: Black Hops, One Of Australia's Fastest Growing Breweries, Invites Backers To Its Equity Crowdfunding Campaign
Main Image: © Black Hops