Capital doesn't come an easy way! Not all the initiators are lucky enough to get their brainwave off the ground. Many a people fail to launch their ideas either due to lack of getting funds or due to absence of connections and networks. Businesses have struggled to raise funds through bank loans, credit cards or getting their capital back through their families and friends. In this ambience of business funding, there arises a need to get a way out to these ways of traditional funding.
Crowdfunding has come up as a resolution for that. It is a way of linking project initiators to their potential backers. Crowdfunding is the process of raising funds through a large group of people, especially via internet, which involves a platform, the entrepreneur in need of funds and the people willing to contribute the idea in exchange of rewards and recognition.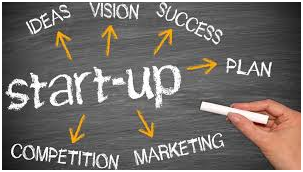 Crowdfunding is now emerging as an effective funding avenue in India with a transaction value expected to show an annual growth rate (CAGR 2018-2022) of 28.0% resulting in the total amount of US$21.7 m in 2022. Thus, entrepreneurs can derive huge benefits through this emerging avenue of fundraising which can help them to flourish in the market, if necessary efforts and dedication is put in.
Let see how crowdfunding is advantageous to new entrepreneurs.
Access to swift startup capital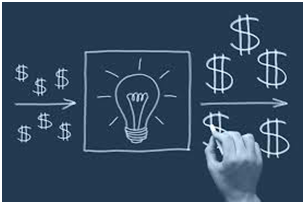 Entrepreneurs usually end up with countless rounds of banks visits and offices of investors which indicates that raising capital is not an easy task. Crowdfunding helps you to save the time and energy you otherwise have to spend on negotiating and prospecting funds from these institutions. Moreover, if you raise investment through other means you may have to lose your equity in the company. Whereas crowdfunding helps entrepreneurs to raise funds from community of people by simply allowing them rewards and perks along with having no equity to give up and no money to pay.
Effective form of Marketing
Crowdfunding is much more than just getting your project funded as it helps you to connect to the people and introduce your vision to the market. A good crowdfunding campaign offers you to reach numerous channel and in order to raise more funding, you tend to market your product more effectually which makes crowdfunding an effective marketing tool.
Social media being an essential component of the crowdfunding process allows you to get a good traffic to your sites and social media pages, creating a demand for your product at a much earlier stage. And once you generate required funds you will get assurance regarding your marketing strategy and validation of your idea.
Reach to large audience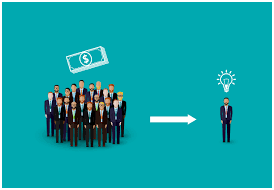 Before you even go public, crowdfunding helps your company go global by enabling you to reach beyond boundaries.Raising funds through crowdfunding helps you target large group of people backing your offering. Moreover, it helps to create a loyal fan base. Investors do not just become your customers but also boost your customer base by extending their word of mouth to their connections.
Validating the idea
Showing investors the validation of your market at such early stage is very difficult. But, crowdfunding helps you to influence investors by giving them a proof of your concept. Letting them know that you had a successful crowdfunding campaign makes them realize about your product's credibility. A successful campaign tests the public's reaction and verifies the track of one's progress confirming that you are on a right way!
Feedback and expert's guidance
Feedback is really important to attest one's journey of entrepreneurship. A startup goes with numerous activities sinking their money much before they understand about the product's demand. Crowdfunding helps entrepreneurs find what their audience exactly thinks before eve spending a penny. The feedback you receive may help you crating your product a better and stronger proposition which may end you up with much more success and letting your venture to prosper.
We understand that entrepreneurs step out with big visions and dreams in their eyes. Crowdfunding caters you a way to bring out your venture to life. It serves as a superb avenue for entrepreneurs for funding their startups and helping their project grow. So treat yourself and your startup with crowdfunding to realize your dreams that go far beyond your imagination. Have a throw at your competitors and get an early edge over them by grabbing the associated advantages of crowdfunding.