Crowdfunding is the new cool when it comes to raising capital, especially for first time entrepreneurs. With an already well established international market, Crowdfunding in India is gaining momentum as the fever of Entrepreneurship is reaching its peak.
Since new businesses aren't always the preferred choice for bank loans and investments, Crowdfunding is quickly becoming a new alternative. And if we focus specifically on reward based crowdfunding, we'd find that it's a way of raising funds without having to return a single penny!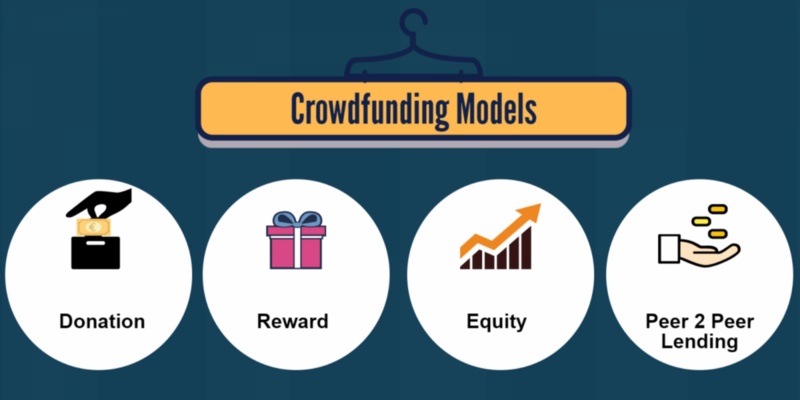 'But! What is reward based crowdfunding?' – And we thought you'd never ask.
The base of this type of crowdfunding is the online tech platforms that enable easy access to all the information about the project being crowdfunded and feature to back the project on the spot. The campaign owner – who is looking to raise the funds – puts up all the essential information about his business/product/cause in form of a write up aided by visuals or even a video.
Made insanely popular by forums like Kickstarter and Indiegogo, Reward based crowdfunding works well for new business and social projects who are looking for quick fundraising. Another very core element to this type of crowdfunding is that it limits investor's access to entrepreneur and still manages to maintain the legitimacy of the business proposition.
The lower target amount with the short campaign duration gives a sense of practicality by setting achievable targets. Plus, the presence of visuals on the campaign page add an edge to the pitch, where the backers can get an accurate feel of the products/causes they are backing.
Even the stats are encouraging.
Looking back into crowdfunding, some of the best examples of reward based crowdfunding campaigns in the recent years are astonishing.
In technology, Pebble Smartwatch raised $20 Million, almost 4,000% of its original goal, in early 2015. Talking of social causes, Flow Hive, a unique Bee hive invention broke all records and raised $2.8 million within first 24hours, as compared to its original target of $70K in 2016. In product pre-sales, world's best travel jacket, with all-in-one features, raised over $9 million, going way above the initial $20K goal in 2015.
Yet the best part is…
The cherry on the top for reward based crowdfunding is you don't have to return the money, nor are you expected to provide equity or interest in exchange for the funds. Though what the backers do get in return, however, are the rewards. For example, a fashion designer may offer customized outfits for the backers contributing over Rs. 5,000 for his/her campaign.
Similarly, a tech product, for example, a smart watch or a drone may promise the product to be home delivered to all backers who chose to buy it through the crowdfunding campaign. Offering creative Rewards can add value to your campaign and make the backers remember your platform. 
Like many campaigns offer social media acknowledgements, flashy badges and goodies that the backers can flaunt on social media. This serves two purposes, one the backer feels gratified at having contributed to the campaign and gets something extra to show off on Instagram. The other being, that this practice creates a loyalty in the hearts of the backers, who feel personally involved with the campaign and have social proof to show for it.
All in all,
Reward based crowdfunding is an easier alternative of raising capital for creative businesses and social causes, without the pressure of repaying a loan or stress of interest rates. But there are several things to be kept in mind before a business starts a crowdfunding campaign, for example you need to have a convincing story and you need to be ready to do some of the work yourself.
Crowdfunding is now made easy with Desired Wings. Just sign up and create your own crowdfunding campaign today!