What would you call 'smart'? Something that shows some kind of intelligence? Well, Xiaomi has announced its Internet of Things (IoT) based Mi LED Smart Bulb in New Delhi, India, alongside Redmi 7 and the Redmi Y3, smartphones. If you can remember, Xiaomi's Mi LED Smart Bulb was first launched during the Mobile World Congress 2019 held in Barcelona, Spain in February 2019. Yes, almost two months back. The crowdfunding campaign is to go live on April 26, where you can claim your Mi LED Smart Bulb. The price of the smart bulb has yet not been disclosed but it is roughly expected to revolve around INR 700, as its price starts at $20 in Europe.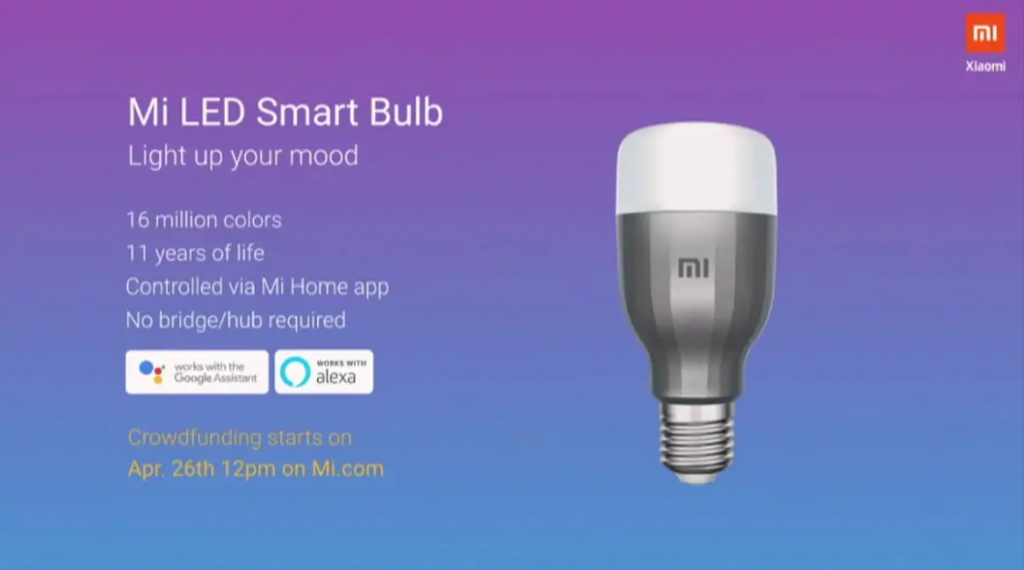 What makes it a smart bulb?

Today, there is no doubt that the word 'smart' is being overused? As per the current definition, an appliance is smart, if it utilizes modern communications and computer technology to make functions cheaper, faster and more energy-efficient for you. That is what Xiaomi's Mi LED Smart Bulb (10 Watt, E27 base) does for you and more. You can control its color temperature and brightness levels (80 to 800 lumens), color your life with 16 million color options, switch on and off, set schedules, among other things with the help of Mi Home app available for free on App Store and Google Play. The biggest smart thing it does is that it supports Amazon Alexa and Google Assistant thus, you can just give a voice command and it shall follow. Also, Apple Home Kit support won't be far away, as it has been promised for Q2 2019 in Europe.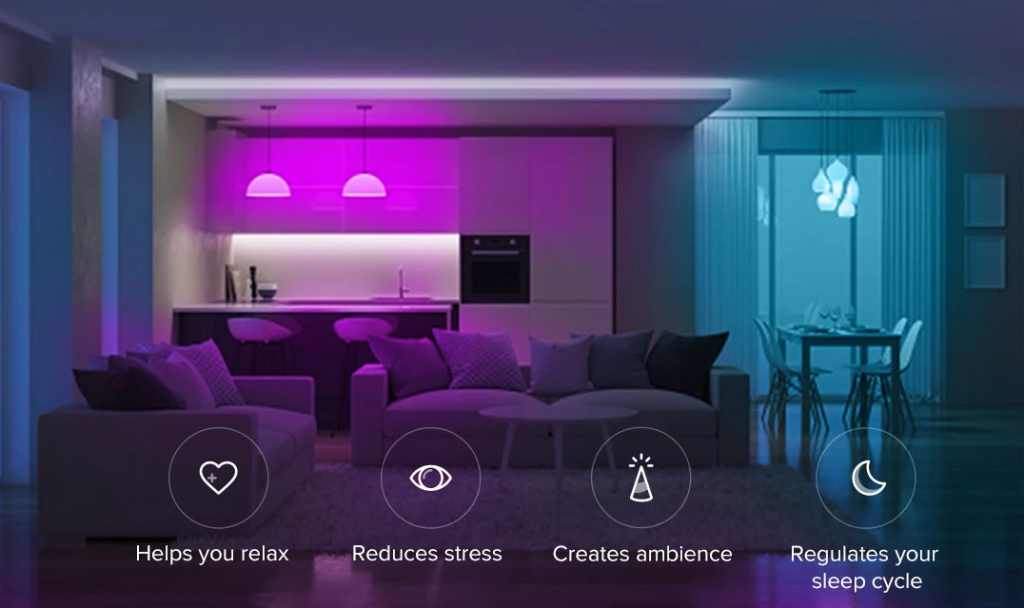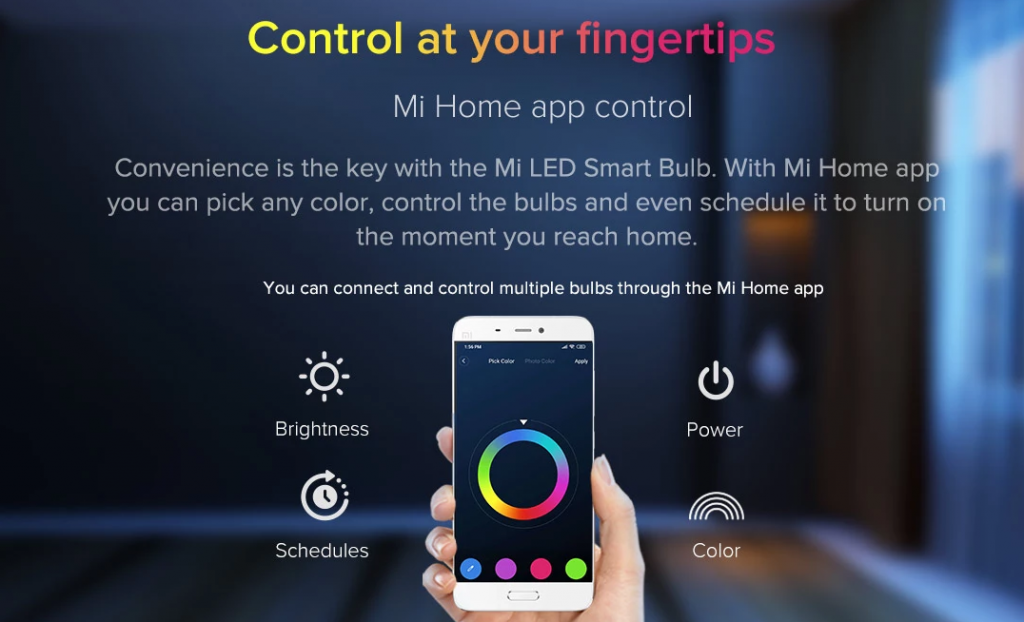 Mi LED Smart Bulb also does not require a bridge or hub to be functional, unlike Philips' Hue line (USD 65 per bulb) that does to support Amazon Alexa and Google Assistant and which is also quite costlier when compared to Mi LED Smart Bulb. Just scan for nearby devices through your Mi Home App on the Wi-Fi and as soon as your bulb is tracked, you shall witness the magic. Also, Xiaomi claims it to have a life span of 11 years( 25,000 hours ) if you use it for six hours a day.

Other crowdfunded Xiaomi products in the past include Yunmai smart training watch for INR 7200, Xiaomi Mi Men's Sports Shoes 2 featuring Fishbone Structure and shock absorbance for INR 2500 on February 15, 2019, Mi Luggage suitcase for INR 2,999 in September 2018 and a smart fingerprint lock (AreoX Smart Fingerprint U-lock) for INR 2000 in April 2019.

So, what are you waiting for? LED might be the present, smart LED is the future and who doesn't love a colorful future? Grab one, now.

Sources:

Mi LED Smart Bulb Launched in India, Will Go Up for Crowdfunding on Friday – NDTV Gadgets

Xiaomi announces Mi LED Smart Bulb in India, will go for crowdfunding on April 26 – India Today
Philips Hue too expensive? Try the Xiaomi Mi LED Smart Bulb – T3.com
Mi LED Smart Bulb (E27) – Mi.com
Main Image: ©Xiaomi/T3.com