Need a spick and span strategy to put your brand into the customer's pocket? Something that goes beyond the price play strategy? So, we devoir you a solution known as 'Gamicopter', a Mobile Gamification platform that will reform your way of building brand loyalty for your product and solving business problems with game mechanics.
Brand loyalty includes an ideal channel loyalty program which involves engaging with your customers, infiltrating perks, providing incentives and much more. Easy, right? Of course not. Building brand loyalty and making customers come back to you is a crucial and difficult task. Until now businesses have been using the traditional 'low price' method of retaining customers. But, beyond a certain point, this price play methodology is not
sustainable because of its limitations.
The facts reveal that 86% customers switch brands in the first year itself. So, in this era of Millennials who are not at all Brand Loyal there is an urge to asset a key that will help businesses address this big problem. And that key comes in a way of "Gamicopter", a Mobile Gamification and Customer Loyaltyplatform.


What are the insights? The initiators behind this startup are Agile Akanksha Communication Private Limited bootstrapped by two technocrats who envisions at solving business problems with a global, Mobile Gamification brand. Analogous to the cloud's software as a service (SaaS) model, GamiCopter (https://gamicopter.com/)   enables businesses to engage customers without writing a single line of software code or investing upfront in technology. Typical app functionality includes Contests, Challenges, Sweepstakes, Rewards and Coupon marketing.
Agile Limited is in line with following viewpoint-
"Customer loyalty is driven by superior experience, and not by driving price cuts, offering paybacks, or forcing points thresholds on customers".
Instead of force loyalty, gamification is driven by competitions, leaderboards, medals, badges and much more. Thus motivate the customers through a whole truss of fun and luck game mechanics with instant gratification. Besides addressing the limitations of traditional approaches Gamicopter aspires to improve buying propensity, sales growth, and driving loyalty behavior.
                                                                            Marketing Gamification and Customer Loyalty Apps








Until now businesses have relied on low price strategy to create demand which often gets vulnerable to competitor under-cutting and cash burn-out. Moreover, by forcing point thresholds on customers, Loyalty Programs aren't delivering the results a Brand expects. Therefore, Gamicopter comes into the picture to let businesses harness digital medium, not just to capture leads, but to create a better demand.
A brand is nothing but an expression of the consumer's loyalty and trust. And to build that trust is not breezy. Therefore, Gamicopter's elite technology is supported by an editorial & content service team, which ensures content that resonates with the client's brand image.
The journey ahead
A research conducted by Ambient Insights reveal that -Game-based global revenue in 2012 was $1,548 million, and with a five year CAGR of 8.3% and seems to progressively appear at multifarious environments too. Thus, as the Gamification trend tends to accelerate, Gamicopter have an early mover advantage in this domain.


Gamicopter needs your support to enable them demonstrate traction and market validation and in order for achieving this they have opt the option of Crowdfunding. Crowdfunding is an easier and effective way of getting your product funded and market to a large number of people and availing other benefits associated. Gamicopter have been selected in the topmost 50 startups of India in an event named 'Product Czars' by Catapooolt.
With an excessive focus on Likes, social media's potential too remains underutilized. GamiCopter enables brands to play on superior customer and creative mobile experiences that trigger buying motivations and loyalty behavior". With GamiCopter,
businesses harness digital medium, not just to capture leads, but a create demand. Gamification in the corporate sector predicts huge possibilities in the upcoming future and gamicopter is a big leap in the journey. GamiCopter re-defines the Go-To-Market Strategy for Brands, enabling them to engage customers at a deeper level, with superior, creative and consistent digital experiences.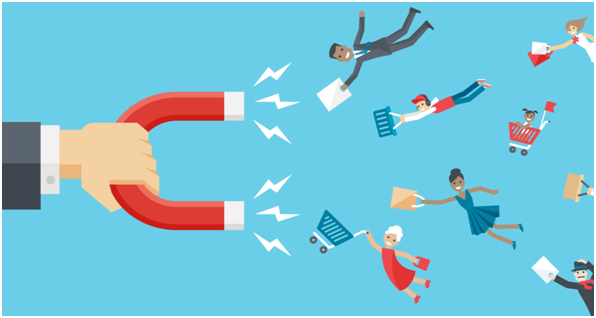 Contribute them so that they can help businesses reach greater audience and greater heights by engaging with their customers and build a brand. The future of game mechanics blending with the corporate world is here! A new digitized experience awaits for you. Here's a chance for all the 'brand lovers' to to let your favorite brands offer something more than they were doing and enhance the way they engage with you, at https://www.catapooolt.com/gamicopter